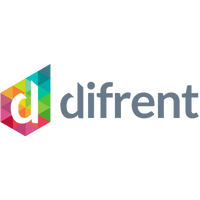 Register via the link:
https://us02web.zoom.us/webinar/register/9016335978724/WN_YbrMBTBzQaKuz7cpJvMBrw
Join us to learn from multiple perspectives about the approaches, challenges and successes that have been encountered whilst addressing system-wide digital and data transformation across healthcare. Hear about innovative strategies that are enabling efficient, meaningful and cost-effective digital outcomes that are focused on patient needs.
Gain a better understanding in order to:
Help you evaluate the best pathways aligned to your specific needs
Better appreciate requirements across the immediate healthcare landscape
Learn about common points of failure and examples of successes
Meet the Speakers:
Rachel Neaman
Rachel is an influential technology leader specialising in digital transformation, leadership, health tech, skills and inclusion. Her executive career spans the private, public and not-for-profit sectors in the UK and internationally, including for the EU, as the first Chief Digital Officer for the Department of Health, and as a CEO. She is now a business advisor and mentor, and runs her own consultancy providing advice and coaching on strategy, leadership and digital transformation to executives and Boards, and mentoring tech start-ups. She is a Non-Executive Director and member of the Environmental, Social and Governance (ESG) Committee of TPXImpact Plc (formerly The Panoply Holdings Plc), a Governor and Chair of the Digital Committee of Birkbeck College, London, and sits on the Boards of the Campaign for Social Science, DigitalHealth. London and Digital Leaders, of which she is a former Chair. Rachel is a frequent speaker at UK and international conferences, has appeared regularly before parliamentary Select Committees, and is a frequent judge of digital awards.
Sarah Boyd - Head of Digital Experience and Transformation at Norfolk and Waveney Health and Care Partnership
Diarmaid Crean - Chief Digital and Technology Officer - Sussex Community NHS Foundation Trust
An international digital leader and innovator in organisational transformation, product development, digital communications, marketing, branding and e-commerce. 24 years experience delivering change across both the public and private sectors. A passionate practitioner of Service Design and Agile ways of working. Always happiest when obsessed with a new opportunity to advance another organisation using the power of digital, technology and data.
Rachel Murphy - CEO Difrent
Public speaker, health tech advisor, and CEO of award-winning digital services company, Difrent. Since leaving the NHS, Rachel has brought her passion for good services for all, bringing user needs, service design, and actual delivery together for clients.
In just 1,000 days, Rachel built and sold Difrent, which has become a diverse workforce delivering national services. Those services include transforming the NHS Jobs platform and building the Covid Home Testing service to get frontline workers back to work during the first stages of the pandemic.
Register via the link: https://us02web.zoom.us/webinar/register/9016335978724/WN_YbrMBTBzQaKuz7cpJvMBrw
View more information: https://difrent.co.uk/shared-learnings-across-the-healthcare-landscape/