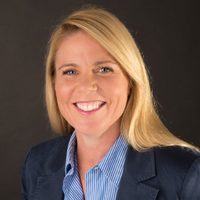 Channel 3 Consulting has appointed experienced adviser, Eleanor Rollason, as Consulting Partner and Practice Director, in response to growing demand for the company's digital transformation services.
Eleanor brings extensive experience of working in healthcare, having held a range of clinical, operational, advisory and leadership positions within the NHS and the private sector. Drawing on her industry insight and specialist knowledge, Eleanor will strengthen Channel 3's capacity to design and implement sustainable change to tackle the challenges facing health and care systems.
Rhys Hefford, Group Chief Executive, Channel 3 Consulting, said: "We've seen a significant increase in demand for specialist support, as trusts and care systems look to tackle the challenges that are inherent in adopting new ways of working and digitising the NHS. Eleanor brings a unique combination of skills, including a strong NHS background and exceptional industry insight. I am delighted to welcome her to our team."
Eleanor has over 26 years' experience of working in the health and care sector. She spent 15 years working in the NHS, initially as a Podiatrist, and then progressed into management to ultimately take on a board level position as Director of Business Development at University Hospitals Coventry & Warwickshire. Subsequently Eleanor spent ten years as a consultant within Ernst & Young's Health Advisory Practice, where she led a range of complex transformation programmes, both within individual organisations and across health and care systems.
Most recently, Eleanor has been working as an Associate for Channel 3 on large-scale client projects.
Eleanor's appointment comes at an important time for the company. Channel 3 Consulting has recently been appointed to two new public sector frameworks and has taken on a number of new healthcare projects as demands on NHS organisations to improve quality, efficiency and patient care continue to rise.
To find out more about Channel 3, contact our team.
Weblink: https://www.channel3consulting.co.uk/insight/news/channel-3-consulting-appoints-new-consulting-partner/