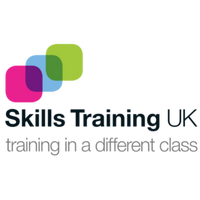 Train anyone of any age with your Apprenticeship Levy:
As a trusted training partner to 45 NHS Trusts nationwide, we can create bespoke programmes of training, flexibly delivered, to meet your workforce goals.
Whether you're looking to:
• Train support staff with Customer Service Level 2 to improve patient experience
• Develop effective Clinical Coders
• Improve your management culture with Coaching Professional qualifications
• Embed Continuous Quality Improvement skills at all levels of the Trust
• Build happier and more productive teams with Leadership and Management skills.
We have qualifications to suit all levels which can be tailored to your needs, delivered in-person and online with on-demand access to learning resources.
We even offer FREE courses in English, Maths and much more if your teams want to brush up on some core skills before considering a full programme.
Talk to our friendly team today to find out how we can help your Trust thrive.
T 0800 048 9370
E employers@skillstraininguk.com
------------------------------------------------------------------------------------------------------------------

Shortlisted for 'Best Educational Programme for the NHS':
Skills Training UK has been shortlisted as a finalist for Health Service Journal's 'Best Educational Programme for the NHS' Award.
In 2019 some £200 million (79%) of NHS Trust Apprenticeship Levy money went unspent. Skills Training UK's bespoke approach to workforce training empowers Trusts and their employees to embrace the value of Apprenticeships in achieving organisational goals as well as individual career progression.
More than 48 NHS Trusts and more than 500 NHS employees have benefitted from the tailored and bespoke programmes, developing the skills and knowledge of both clinical and non-clinical staff in areas including continuous quality improvement, leadership and management, and customer service.
Read More: https://www.skillstraininguk.com/hsj-partnership-awards-shortlist/