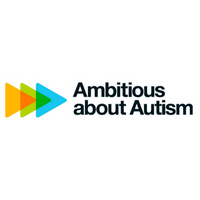 WAAW your Way!
World Autism Acceptance Week 28 - 3 April 2022
It's back and bigger than ever before! It's World Autism Acceptance Week and this year we're celebrating by getting moving for Ambitious about Autism.
Did you know, at least 1 in 100 people in the UK have an autism diagnosis?
Unfortunately, due to a lack of understanding around autism, 4 out of 5 young autistic people have mental health conditions, leaving them feeling isolated and vulnerable.
This April is World Autism Acceptance Month (WAAM) and at Ambitious about Autism, we want to encourage people to not just be aware, to be accepting.
Are you ambitious about making a change for autistic young people? Then join us – move, walk, run, and have some fun!
The Challenge
It's simple -10,000 steps or 10k done your way over the course of a week. Make day-to-day changes to be more active such as 'walk and talk' meetings. Head to the park for a run, go further on your dog walk, dance the night away, or go on a family hike. The possibilities are endless.
How to Enter
The entry fee is £10 per person via JustGiving.
All donations will be matched 100% through our Matching Gifts programme. * You can amend the fundraising mechanic to suit your organisation.
The deadline to sign-up is 29 March 2022

Why not set up a 'WAAW your Way' dedicated Strava group where you can post your progress, share your photos, and engage with other colleagues taking part.