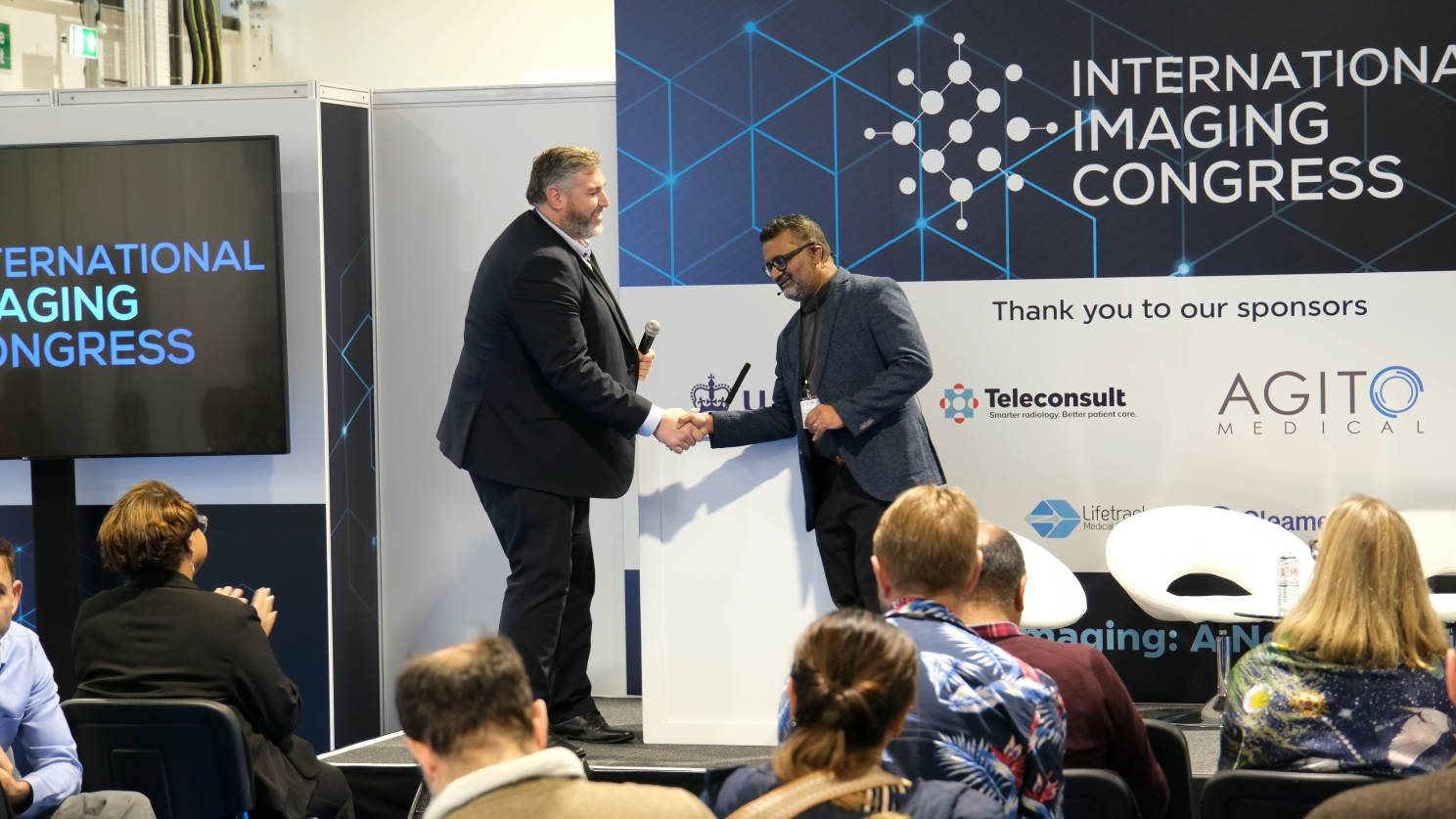 Last week, Fujifilm Healthcare UK headlined the inaugural International Imaging Congress as gold sponsors, chaired by Dr Ramdas Senasi. The International Imaging Congress' tagline of Medical Imaging: A New Paradigm, bought together industry from across Radiology, Oncology and Pathology to explore the future of UK healthcare. The congress explored many themes, but one consistent theme ran throughout – how we as industry, clinicians and technology can continue to be more patient-centric in our aims and output.
Fujifilm Healthcare UK continued to demonstrate market leading innovations such as the FDR Cross a new hybrid imaging device combining fluoroscopy and radiography, the Ultra-Portable Diagnostics car, our Arietta 850 ultrasound solution featuring DeepInsight – a unique AI helping to enhance image quality. As well as other synergies between Synapse 3D, our Healthcare IT platform designed for surgery enhancement, with the Arietta 850 and RVS, showcasing new synergies from the recent Hitachi Medical Systems acquisition. Fujifilm also showcased the latest developments in our Digital Pathology solution, Synapse Pathology, including reporting and analytics, that is being utilised across the UK to enables Histopathologists to increase the speed of their diagnosis.
Fujifilm Healthcare UK and Dr Ramdas Senasi announced a new strategic partnership at the International Imaging Congress, bringing together Fujifilm's nearly 90 years of medical imaging innovations with Dr Senasi's thought leadership and passion for how technology can not only democratise healthcare, but change the lives of the patients we aim to serve.